We Tyrolean people are very proud of our unique accent with our recognisably "K". This is how we recognize every Tyrolean within just a few words wherever we meet in the world. And that's the reason why we quickly found a name for our small appartment. Moreover our house and appartment is located in Kühtaier Street.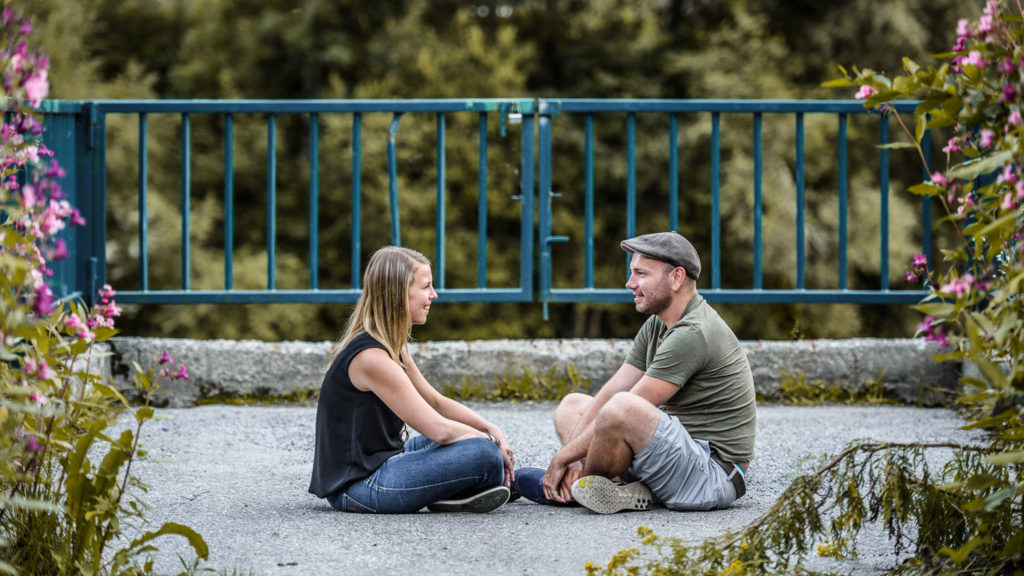 We both love to travel and love to meet new and interesting people and cultures while on vacation. We both like to keep our trips as easy as possible – according to the quote "more is less". For us vacation is like a small escape from ordinary life to slow down – especially in our fast changing environment and busy life. We have made the best experiences and memories while we had just the luxury of lots of time and an easy going mood – and so we found ourselves in many hostels and on campsites around Europe, Canada, USA, Mexico, Thailand, China, Egypt or Sri Lanka. Every country is a beauty and offers great cultures, beautiful people, delicious food and so most of all awesome memories and great experiences. .
In every vacation we talked about opening a guesthouse – and finally in 2017 we decided to make our dream of our little guesthouse – our K – come true. We took over the house of Josh`s grandparents in 2015, which was already a beloved home for many many guests since the 1950ies. Of course these were the perfect preconditions for our dream and now we are proud that we can continue the tradition of our guesthouse and offer a beloved home for many new guests as well.
In 2019 we decided to renovate our beloved K completely. Because we made really good experiences with the first rental, we decided to use the upper floor of our house as a guest appartment. We are really looking forward to lots of new experience, happy travellers and lots of interessting conversations.